Here are the eleven best inner child shadow work journaling prompts.
Start with these eleven first to optimize the depth and speed of your inner healing.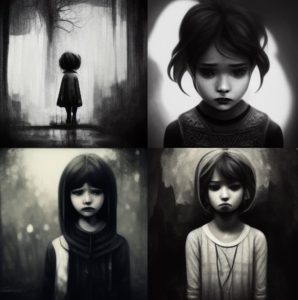 11 Best Inner Child Shadow Work Journaling Prompts
Which event, statement, or interaction in my past could my child's mind have misinterpreted?
Can I be compassionate and forgiving of myself, as this misinterpretation is common in children whose minds haven't developed rationality yet?
Will I choose to be compassionate and forgiving for this misinterpretation?
Am I willing to be compassionate and forgiving of someone who did something inexcusable?
If not, who does this hurt more, them or me?
How much focus, energy, and attention am I allowing to be placed on my past, and what does this cost me in the now?
Does accepting what happened to me as a child mean I'm ok with it, or does it mean I'm ready to break free from the shackles of my past to have a better future?
How does my childhood affect my relationships now?
If I were to imagine how different things would be if I let go of my past, what images, sounds, smells, and joy would I see?
What's one decision I deserve to make today to move forward from the shadow of my inner child?
Why not now?
I realize these can be tough questions to ask yourself.
Will you choose to continue suffering for another 10,20 or 40 years?
Or will you choose to be courageous and lean into the fear and the pain now to avoid further suffering in the future?
I love you, and what you do in the next 10 seconds is your choice, and I support you in that choice 100%!

Latest posts by Dr. Jay Cavanaugh
(see all)